NEW LOOK, SAME INSP
After 11 years, we felt it was time for a refresh. Over the past decade, INSP has experienced explosive ratings growth and attracted a loyal audience who deeply connect with our programming. Our new logo makes a statement, with one glance, about the current look and feel of our programming. Something bold with quiet confidence. An icon that says, "This is INSP."
The cowboy hat symbolizes our heroes. We wanted people to look at this logo and know that we celebrate people who stand for justice and doing what is right. The texture in the hat symbolizes salt-of-the-earth people with heart and soul who have put in a hard day's work. The text is bigger and bolder to match our unparalleled success over the years.
Our team worked on the logo with famed designer Paula Scher (creator of logos that include Citi, Windows 8, Shake Shack, and more). She was instrumental in helping the team define the elements that would best brand the network and capture the image we've created with our programming. Paula led the discovery phase and helped develop the basic ideas from which the logo evolved.
The look may be different, but we still have the same great Western and Western-adjacent programming that viewers can't turn away from, we are consistently a Top 10 Network!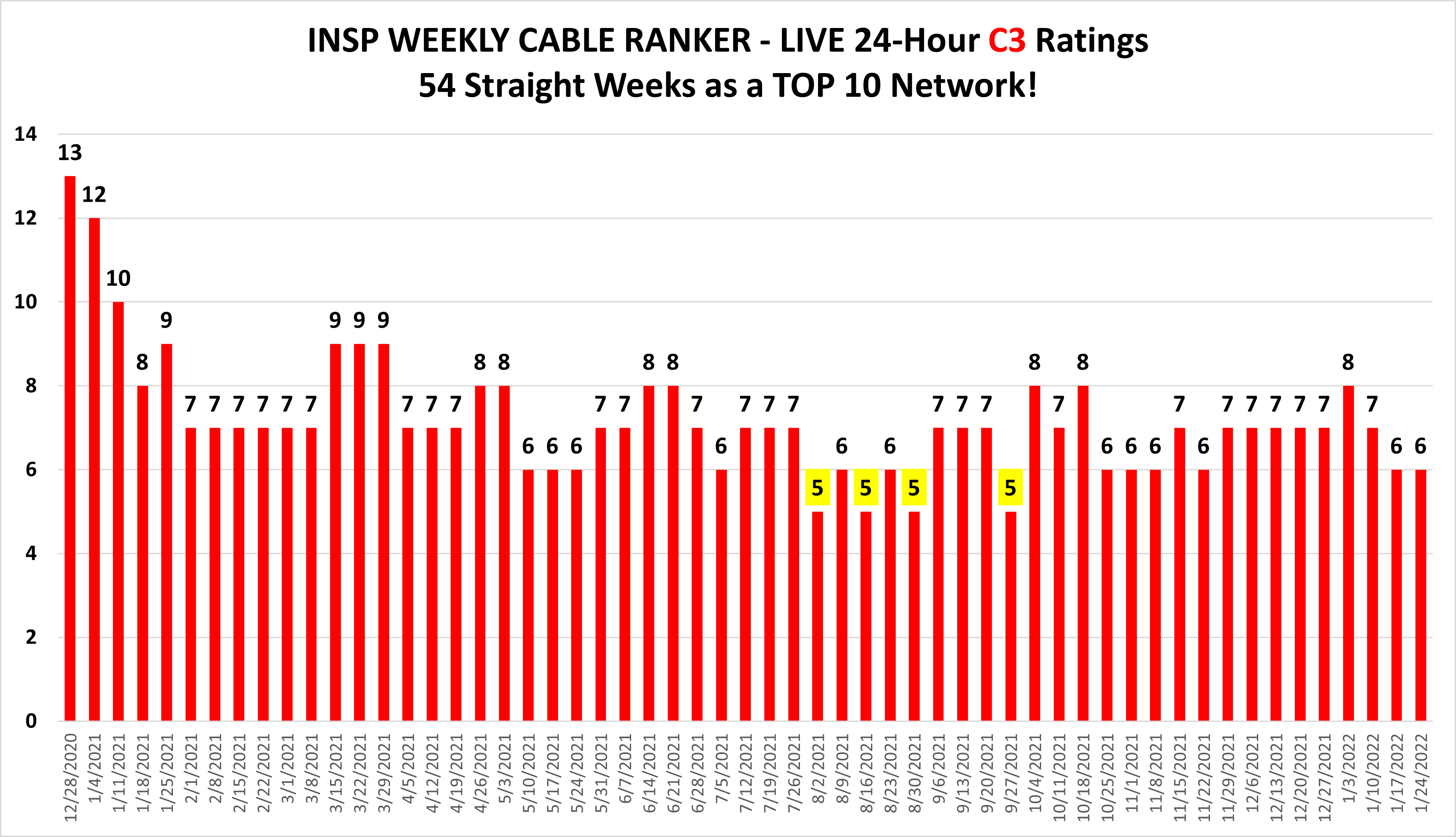 We are also kicking off 2022 with several new and returning original series, specials, and more:
It's these shows along with other fan favorites that make us one of America's most beloved and watched networks.
Check out all that INSP has to offer.